The mini MXS-R EP was designed with the intermediate/advanced sport flyer in mind. It is a semi scale airplane which is easy to fly and quick to assemble. The airframe is conventionally built using balsa, plywood to make it stronger than the average ARTF , yet the design allows the aeroplane to be kept light. You will find that most of the work has been done for you already.The motor mount has been fitted and the hinges are pre-installed . Flying the MINI MXS-R EP is simply a joy.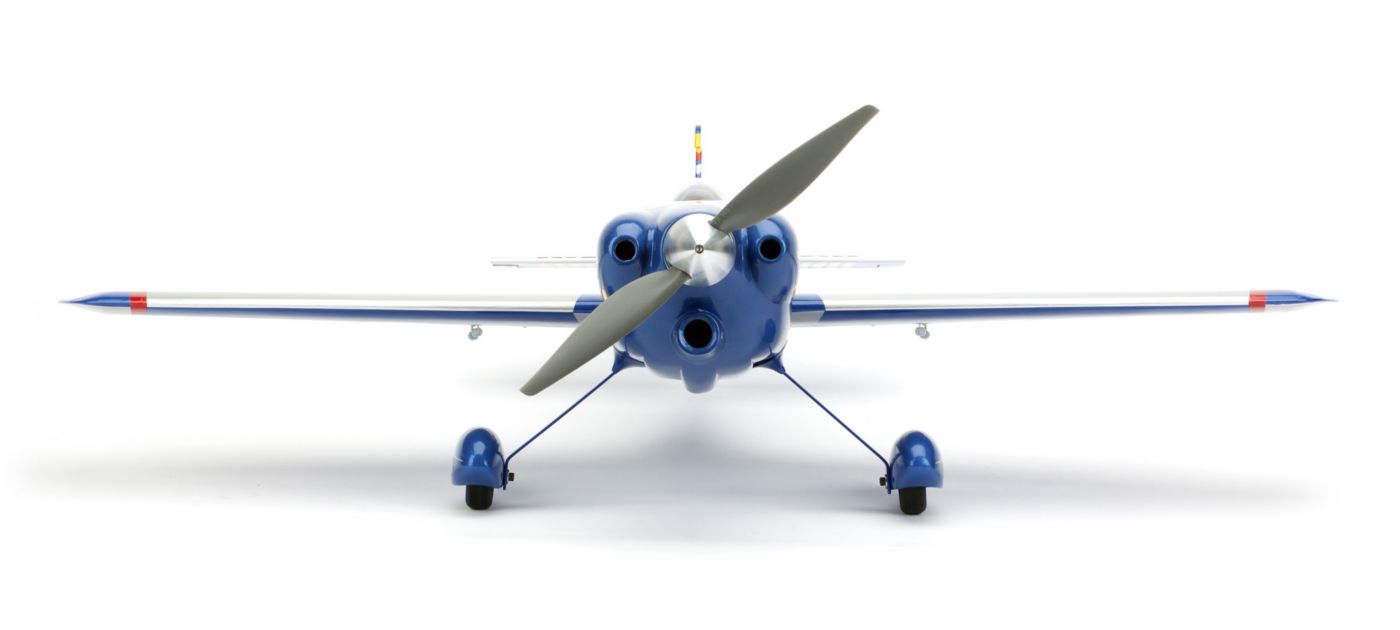 Wing span 35.4 in (90cm).
Wing area 226.3sq.in ( 14.6sq dm).
weight 1.9-2.1 lbs (0.85-0.95kg).
Length 30.4in ( 77.2cm).

Needed to Complete (Not Included)
Motor 450-480, Speed Controller 15A-30A amp, 4 channel radio with 5 mini servos, Receiver, Battery 3-cell 1800mAh to 2100mAh Lipo, Suitable Charger,
Propeller 10 x 5e
Protective foam rubber for radio system,
Tools and glues.